OUR MISSION
To Create Digital Impression Awesomeness.
At our core, we are driven by a singular mission: to elevate our clients' business growth through visionary design and cutting-edge development. Our commitment lies in delivering unparalleled, market-shaping solutions that not only add value but also establish an unwavering competitive edge for clients across the global landscape.

Central to our pledge is the rapid integration and optimization of high-performance technologies, facilitated by the seamless incorporation of trending and emerging advancements. This is not just a promise but a proven practice.

Harnessing the prowess of the latest digital technologies, we craft products that untangle intricate business challenges. Our team comprises digital visionaries, innovative UX/UI designers, and pioneers of emerging technologies. Together, we catalyze tangible change that resonates profoundly in the business realm.

Our vision extends beyond the horizon of innovation, as we aspire to be revered as the preeminent IT Solution Provider on a global scale. Encompassing avant-garde technologies and solutions, our journey is propelled by an unwavering passion for discovery. Seamlessly interwoven with our technological endeavors is an unwavering commitment to customer satisfaction. We operate with precision and dedication, seamlessly merging the latest tools, technologies, and frameworks to engineer bespoke, secure, and impactful solutions for each client.

Our team of experts is dedicated to crafting tailor-made and thoroughly validated solutions that precisely align with the unique needs and preferences.

We are dedicated to cultivating a participative approach that empowers our employees to engage actively in the journey towards success.

To achieve the impactful results, we synergize profound expertise, international standards, and well-rounded individuals, culminating in the creation of highly efficient outcomes.
Our Vision – No matter which industry you belong to, every business must become digital.
ITExpertUS stands as a leading software company, driving seamless digital transformations for businesses. Setting it apart from rivals is its exceptional knack for enhancing customer, partner, and employee interactions. Unlike a one-size-fits-all approach, ITExpertUS comprehends diverse customer landscapes.

The company adopts a phased strategy, empowering IT enterprises to sync objectives with the overarching business vision. This synergy fosters a sharper competitive edge and positions ITExpertUS as a go-to partner for organizations striving to thrive in the digital realm.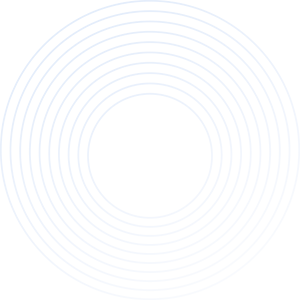 Core Value
We seamlessly merge ARTISTIC FLAIR and TECHNICAL EXPERTISE to oversee projects with pinpoint precision. Employing agile methodologies, we craft comprehensive summaries for top-level insights. Our iterative strategies cultivate teamwork, enriching the holistic value proposition.
1
DEDICATION
Embracing industry's fluidity, we relentlessly challenge ourselves, pushing boundaries until the next horizon emerges. Beneath calm exteriors, we share a sportsman's fervor, making the complex seem effortless, driven by unwavering dedication.
2
INNOVATION
Our outcomes speak volumes. Bound by our creative restraint, each project resonates with our vibrant spirit. Every endeavor reflects the dynamism and innovation we infuse into every partnered brand.
3
INTEGRITY
'Nothing is Impossible,' we live by the maxim 'What goes around comes around.' Our foundation is built on genuine customer regard, devoid of short-term tactics. We refrain from trolling, focusing on lasting relationships.
4
TEAM SPIRIT
Our grasp extends to the power of an open environment, where synergy flourishes beyond confines. Through diverse collaboration, we gain profound understanding, transcending the limits of compartmentalization.